We spent an action-packed day in July helping TeamStrength member companies focus on strategies to align people systems to business success – and we celebrated the magic of the team and the power of teamwork.
The amazing strength of a team is undeniable, energizing and inspirational.  When a group of people unite with a focus on a common goal and apply creativity and hard work to achieving it, amazing things happen.  That was demonstrated on an early July day off the coast of Florida, when a group of beach-goers pooled their collective power and created a human chain to get to a group of people trapped by a rip current and screaming for help.  These strangers worked together quickly and creatively to save lives.  Watch the video news clip.
I cheered at the end along with them!  I value the team so much, I named my company TeamStrength, and these people brought that word to life.
Sometimes miracles can happen when you work as a team – here's an example of mine I shared at the event:
It was a July day in 2014,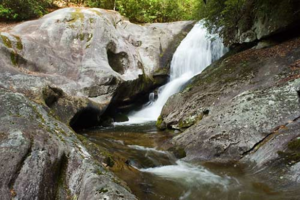 and we were in the mountains of North Carolina, taking our first hike of the vacation to one of our favorite waterfalls.  Bard Falls is a beautiful waterfall with room to swim and these huge solution holes formed by the water flow over hundreds of years.  Though they are usually dry when we visit, some of these holes are big enough for a man to stand in… or a dog to get trapped in as we learned that day.
As we got to the top of the waterfall, we encountered Wesley – a frantic hiker who asked for our help.  Harper was Wesley's rescued dog, and as he and Wesley were hiking, Harper slipped and fell into the largest of the solution holes, dropping to the bottom and breaking his leg.  The hole was about ten feet across and ten feet deep, with side walls made smooth by years of water erosion.
We found out later that Wesley was an ultramarathoner. It explained some things that we marveled at – like how Wesley would jump down into the hole, then scramble up the side in an apparent rejection of gravity. The problem was he needed his hands to scramble out, and there was no way to carry Harper.  He was trying to figure it out when we encountered him.
My family of five – including my three teenaged children – all immediately went into action to rescue Harper.  And we needed a lot of teamwork to make it happen.
First, we had to get him out of the hole.  Using rocks and logs, we worked on building a ramp to allow people to climb out.  That helped get mere mortals up and down out of the hole to help Wesley, but you still couldn't carry Harper – it was too steep and unsteady.  We solved the problem by strapping Harper to a backpack and using a rope to carefully pull him out of the hole.
Then we had to get him out of the woods – and we were two and a half miles into a narrow mountain trail.  There was no carrying him – he was injured and afraid. So we found sticks and vines and built a stretcher to carry him back to the cars.  It wasn't easy, and we all pitched in to carry the backpacks and supplies for those who were carrying Harper.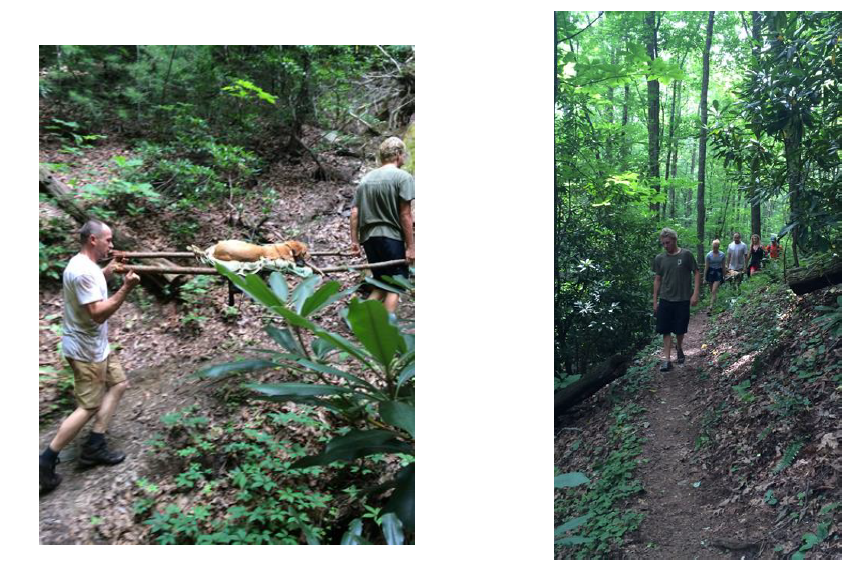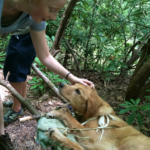 Hours after we first came upon the frantic Wesley and poor Harper curled up in the bottom of the solution hole, reached the cars and rescued Wesley. We learned the next day that Harper had a fracture and required surgery – but could expect a full recovery.  On the drive home we realized we never went down to see the falls.  But we were elated, tired and it didn't matter to us.  That hike is still our favorite ever.
Everyone has a memory of uniting as a team and feeling that rush of working hard – together – to achieve something important.  There's nothing like that feeling.  So tap into the TeamStrength at your organization and put that power to use as often as possible to compete and win together.  We'll be cheering for you!