In his keynote at the recent TeamStrength Leadership Workshop 2021, retired Lt. Col. Scott Mann drove home the power of story. Attendees learned how to frame and share their backstory with other leaders in the room and their own companies in a highly engaging morning session. Scott walked through the steps to honing your narrative and using it as a tool to connect below the waterline with others.
Take this further with the Rooftop Leadership's Storytelling Checklist and make sure your story has all the of the key elements needed to make an impact.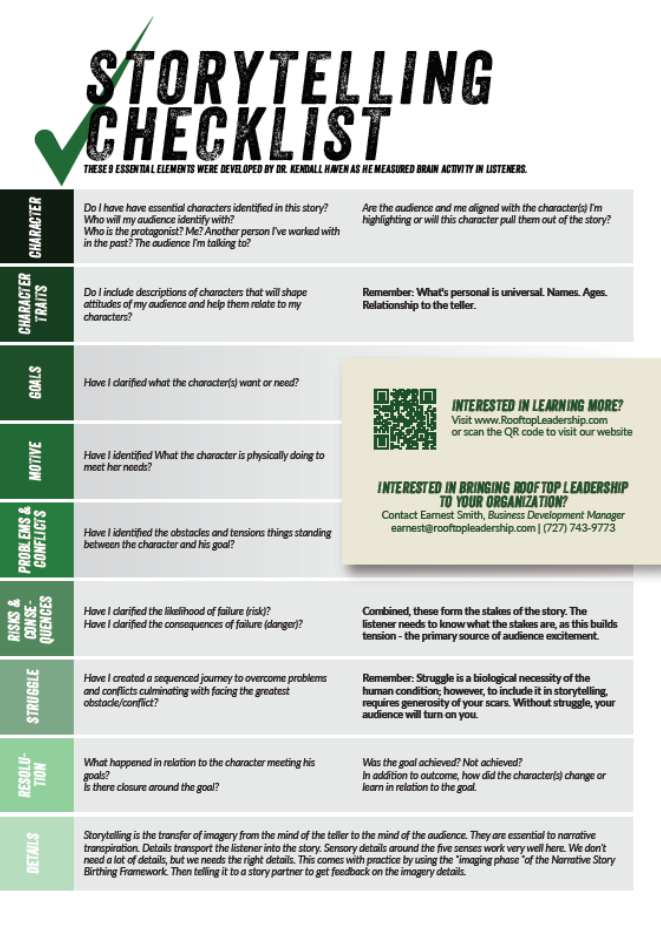 Want to learn more? Visit rooftopleadership.com or reach out to Rooftop Leadership's Business Development Manager, Earnest Smith, at earnest@rooftopleadership.com.